Name: Hemma Murali
Class Year: 2019
Major: Biochemistry
Internship Placement: University of Pennsylvania School of Veterinary Medicine
Job Title: Research Assistant, Department of Biomedical Sciences
Location: Philadelphia
Hello! I'm almost a month into my internship at The University of Pennsylvania School of Veterinary Medicine as a Research Assistant in the Department of Biomedical Sciences, and I am learning more than expected every day!
Coming into this internship, I did not fully expect the level of responsibility that my lab and my Primary Investigator (PI), Dr. Rumela Chakrabarti, would give me as an undergrad, but I am pleasantly surprised that I am being intellectually challenged and entrusted with conducting some exciting experiments and techniques. In my lab, we aim to understand the molecular mechanisms behind some of the most aggressive breast cancers, such as triple negative breast cancer. We try to first understand the roles of different cell signaling pathways in both normal and cancerous mammary gland development, to ultimately develop more effective combination therapies and/or immunotherapies for breast cancer patients. As a Research Assistant, I work with my lab professor to understand the fundamentals of breast cancer by conducting different techniques (ex. IHC and Western Blots) and experiments on mouse and human tumor tissue samples.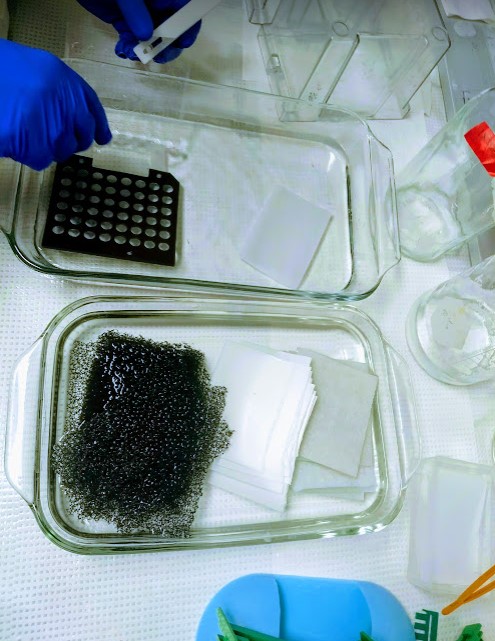 I've found that this blend of clinical applications and basic science research has fed my interest in research. I'm glad to say that I look forward to going into lab every day, to be challenged and to learn something new. I feel that I'm better equipped to understand the concepts behind my lab's research due to the content and study skills I gained from my Bryn Mawr classes, such as the upper-level Biochemistry courses with Dr. Chander and Dr. Davis. The lessons I've learned from my on-campus lab (don't fear failure — it can take you somewhere new!) with Dr. Shapiro first exposed me to the ebb and flow of research, and these lessons have proven invaluable in my efforts to make the most out of my internship at Penn Vet.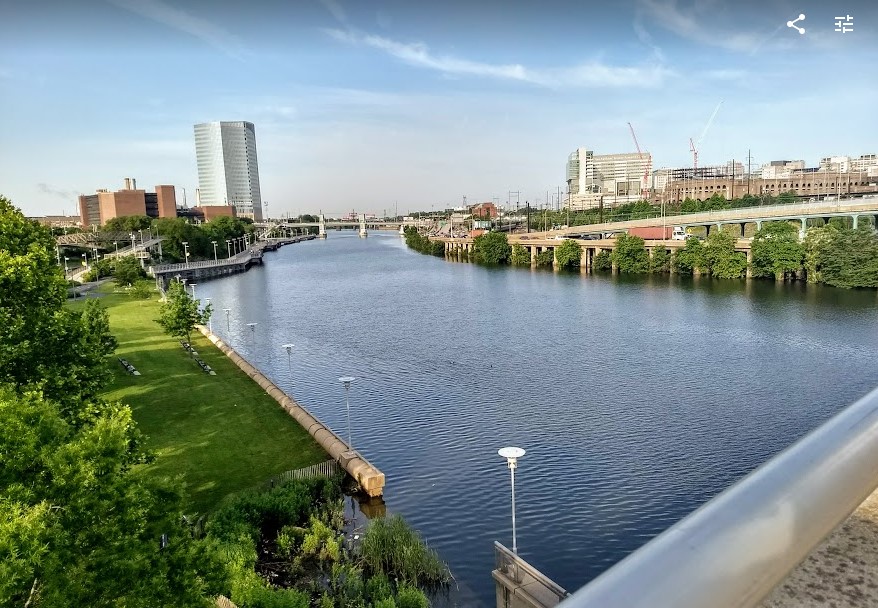 In addition to learning new things in the lab, I am also enjoying my time navigating and appreciating Philadelphia! I'm living with another Bryn Mawr alum quite close to the Vet School, so I'm happy to say that I feel like I have the best of both Bryn Mawr and Philly. Recently, I went kayaking at Bartram's Garden and attended Philly's Pride Parade for the first time! Living so close to the Schuylkill River, the Schuylkill Trail, and being able to bike to work every day are all experiences that are slowly fostering a sprout of affection for Philly. So far, I'm bubbling with joy that this summer has been treating me so kindly, and I hope that I will continue to be challenged and experience new things for the remainder of my summer!