Name: Ariana Serret
Class Year: 2020
Major: Anthropology
Hometown: Dorchester, Mass.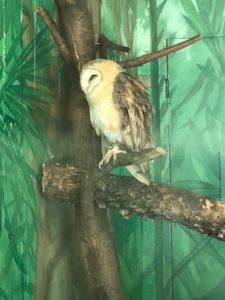 Internship Placement: Zoo New England
Job Title: Animal Care Intern
Location: Franklin Park Zoo — Tropical Forest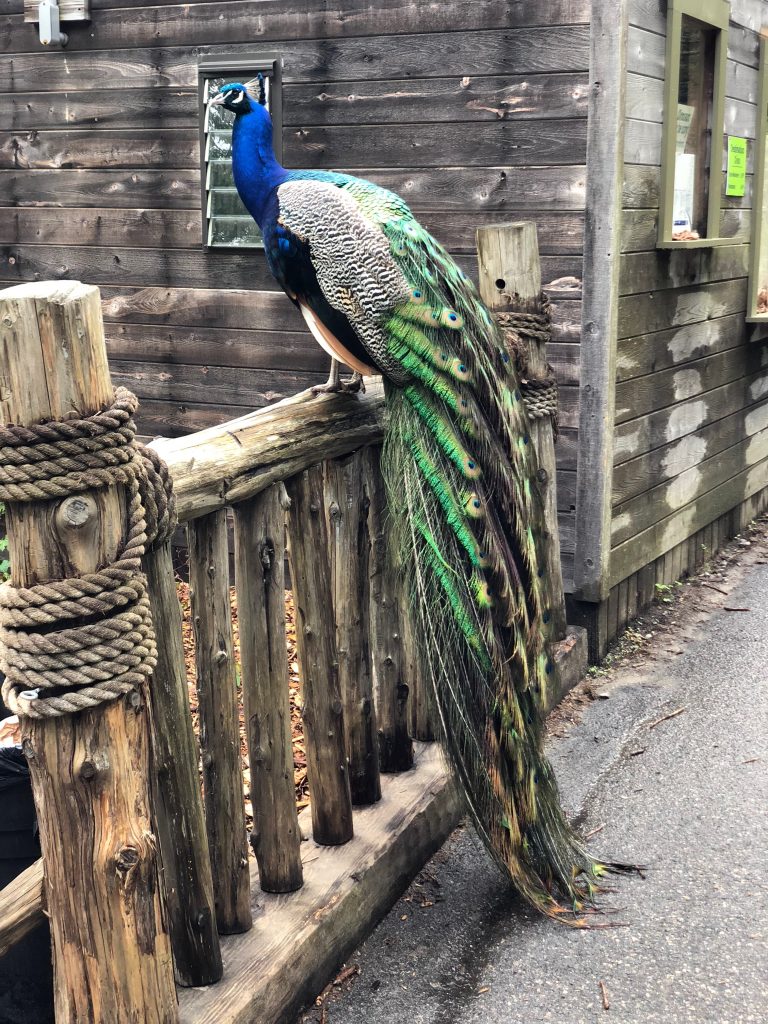 Why did you apply for this internship?
I applied to this internship because I have always been fond of animals and what pushed me more to apply to this internship was taking the primatology class offered at Bryn Mawr, Living Primates, taught by Professor Šešelj. This class made me fall back in love with not only primates but animals in general. I was interested in interning at Zoo New England because this was a way I would learn about other animals in depth and also explore my interests in potentially working with animals. Learn more about Bryn Mawr's Anthropology Department.
What's happening at your internship? We would love to hear what kind of work you are doing!
At my internship, I am in a way training with the Zoo keepers. At the Zoo, each area is divided into sections. I am working at the Franklin Park Zoo specifically in the Tropical Forest. In the Tropical Forest there are many animals from different countries around the world that are found usually in warm, humid tropical forests.
Some animals that I have worked with are Bearded Barbet Tapirs, Giant Anteater, and the Saddle-Billed Storks. We start with shifting the animals from their indoor dens to the exhibit, clean their indoor dens and exhibits, making their diets, provide enrichment for the animals, watch and help the zoo kKeepers with training, and overall maintaining the animals happy. I have been given the opportunity to learn about the animals, their personalities, what they like and dislike. Milton and Abby (both tapirs) are fourth-time parents to baby Ixchell and they are both very caring parents. Jockamo, the giant anteater, is a sleepy boy who can easily get nervous with loud noises. He loves to take baths and loves to sleep with his tail covering his body.
I am currently working with different animals because every three weeks we switch routines. I am now working with the Amazon Milk Tree Frogs, African Pygmy Falcon, Ruwenzori Fruit Bats, Straw-Colored Fruit Bats, Green Anaconda, Kenyan Sand Boa, Madagascar Tree Boa, Golden Breasted Starling, Rosy Boa, Hadada Ibis, Hamerkops, Violet Turacos, Scarlet Ibis, Yellow Rumped Caciques, Box Turtle, and many more! There are a lot of animals on this routine but I enjoy learning and helping with every single one.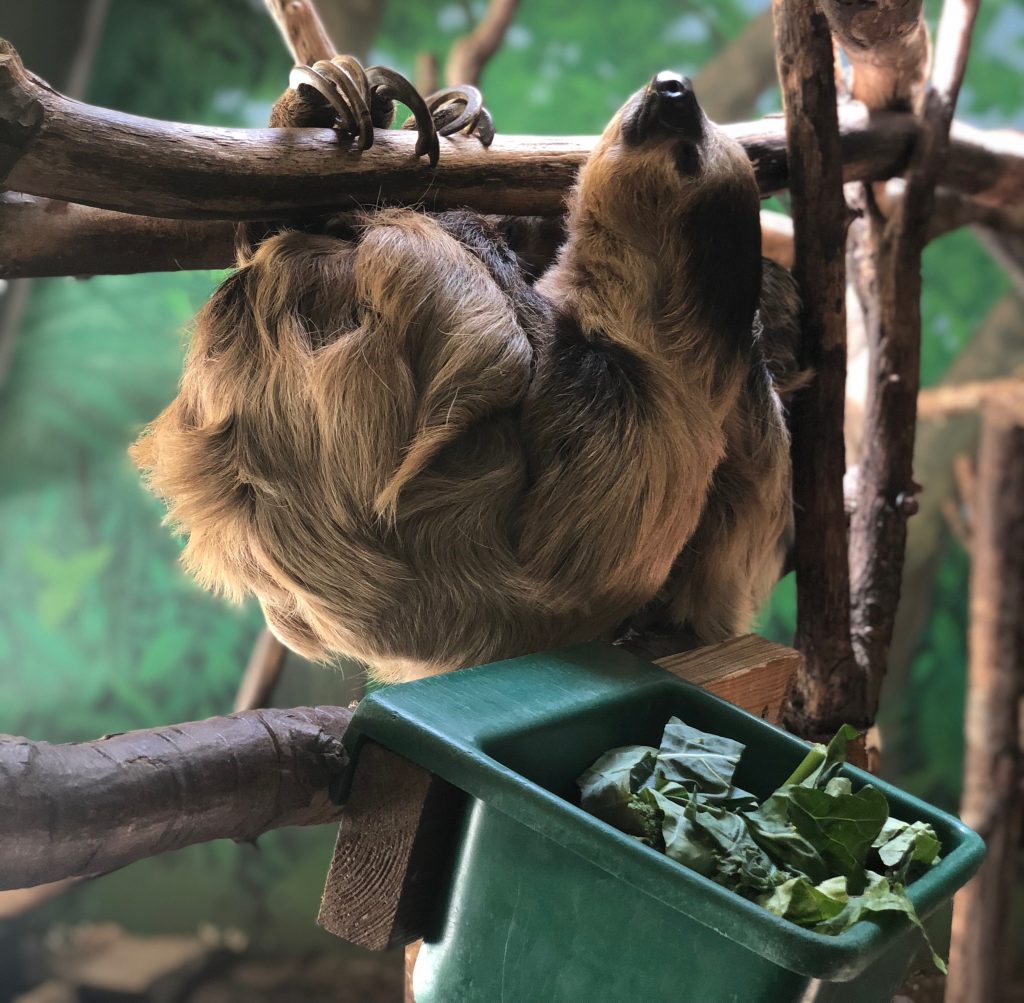 I am also creating a project that focuses on nesting of some of the birds that I am working with. I also forgot to mention that during my time here a DeBrazza Monkey gave birth on June 6, so there is a new baby monkey in our department!