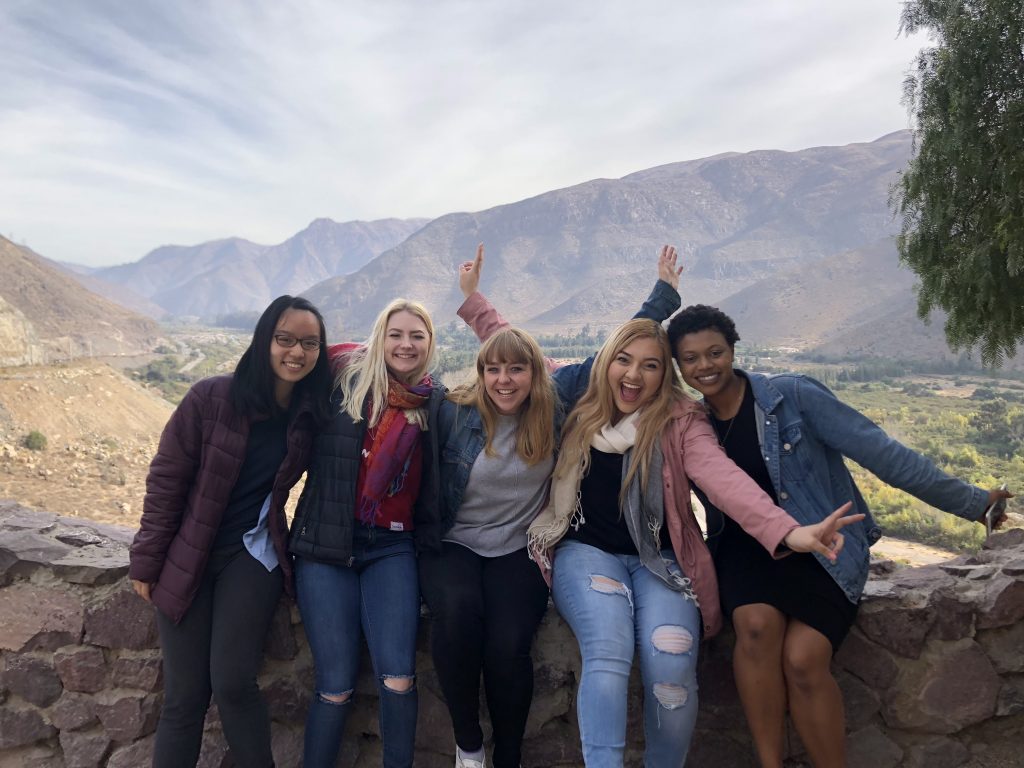 The day I landed in Santiago, Chile, was the moment I realized what REAL jet lag felt like. Sitting in a plane for more than nine hours in one position is pretty intense, but so worth the trip. My name is Valeria Aguilera Avila, I am a junior sociology major at Bryn Mawr College and I went to Santiago, Chile, for a two-month long summer internship!
My internship was focused on creating a better business for Chilean women who work in the informal economy. My supervisor, Professor Karin Berlien, is one of the co-heads of the PRODEMU nonprofit organization focused on women's rights and equality in Latin America. I worked with a small group of 12 women who enrolled in this program in order to learn strategies to improve their business, especially since they came from low-income backgrounds and live in a developing country. As an intern my duties were:
Attend and take notes for each class the PRODEMU women had at the Universidad de Valparaíso (Campus Santiago)
Read feminist papers about the informal economy in Chile
Help facilitate activities and discussion with the PRODEMU women
Conduct research on feminist economics in Latin America
Although my internship was full of great opportunities, there was a downside. The University of Valparaíso was actually on strike, along with several other Chilean universities, for women's equality. The feminist movement is taking a stance against patriarchal forces in their institutions. The women in the university took a stance against the president of the college due to some sexual assault accusations from students. They hung up several banners around the campus and chairs covered the entrances. Due to this, the number of meetings with the PRODEMU women were cut. Even though this made my internship site inaccessible, the significance of the strikes empowered me to feel thankful that I was allowed to be a part of this movement in a slight way. (The picture reads: CAUTION! MACHISMO KILLS)
In addition, the IES Program was part of the reason why I had such a great time in Santiago because they introduced the students to the active social scene in Santiago. Some of the things we explored were Cerro San Cristobal, a hill many people hike up in order to visit the statue of Santa Maria; another was Barrio Bellavista, a night and day time socially inclined town where people eat, drink, and dine. Furthermore, I also took a seminar course at the IES center that helped me gain some cross-cultural analysis strategies to understand, compare, and contrast United States culture to the one in Chile.
Being given this opportunity to work in a different country has been such a fulfilling experience because I got to explore a different culture and immerse myself into an internship that captured my academic interests. I am beyond thankful that Bryn Mawr College gave me the opportunity to travel and broaden my experiences and do some hands-on work related to my interests in Latin American studies with this internship!