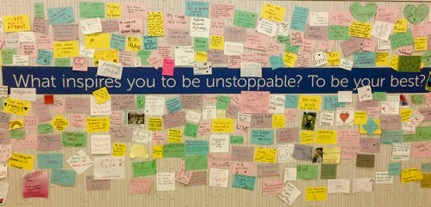 Name: Samantha Forestier
Class Year: 2020
Major: Biology
Hometown: Malden, Mass.
Internship Placement: Children's Hospital Boston and Dana Farber Cancer Institute
Job Title: Undergraduate Neurosurgery Intern
Location: Boston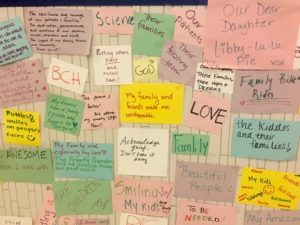 What's happening at your internship? 
I've really enjoyed my time here at Children's Hospital because every day I get to do something different. Each morning I sit in on rounds and listen to the neurosurgery team discuss different cases and procedures. I also get the opportunity to attend different weekly meetings such as neuro-oncology conferences, presenter series at lab meetings, and combined neurosurgery meetings with Children's and Brigham and Women's Hospital. My main area of contribution is in a research project on pediatric meningioma. In that project I help analyze patient data and organize it to identify patterns and relationships. I've gotten to learn about the clinical side of research, which is new to me. I also get to experience some patient interaction as I attend patient rounds, clinic visits, and operations with my mentor.
Why did you apply for this internship?
I applied for this internship because I wanted to combine my interest in the medical field along with my love for research. I've always been interested in a career in the medical field and I wanted to get the experience of being in a hospital setting to help me see if this is the path I'm interested in pursuing. I enjoy working with children and Children's Hospital has always been a leader in pediatric medicine, education and research.
What has been your favorite part of this internship?
My favorite part of this internship has been getting to see the amazing children who come here to get better. It has been such an unforgettable experience and it has increased my interest in pursuing pediatric medicine. I have gotten to sit in on full-day, difficult operations where I got to look into the patient's brain. Then I have gotten to visit that same patient a couple of days later, making a tremendous recovery. Seeing these brave children has been such an inspiration to me. I hope in the future to be part of a team that gets to help children with their medical needs and gets them back to being themselves.
What has been the biggest challenge you have faced at your internship?
The biggest challenge for this internship was learning the vocabulary and knowledge of this field. Before joining Children's Hospital for the summer, I had very limited knowledge of the brain and neurosurgery. Throughout my time here, I had to learn the correct terminology and concepts for what I was working on by asking questions to those around me to enhance my understanding. I've had to make sure I've understood all of the language, even on patient data and hospital visit notes, to ensure that I was collecting information that was important and relevant.