Name: Yesenia Mendez
Class Year: 2021
Major: Economics (intended)
Hometown: Houston
Internship Placement: BrightSphere Investment Group, plc
Job Title: Finance and Accounting Intern
Location: Boston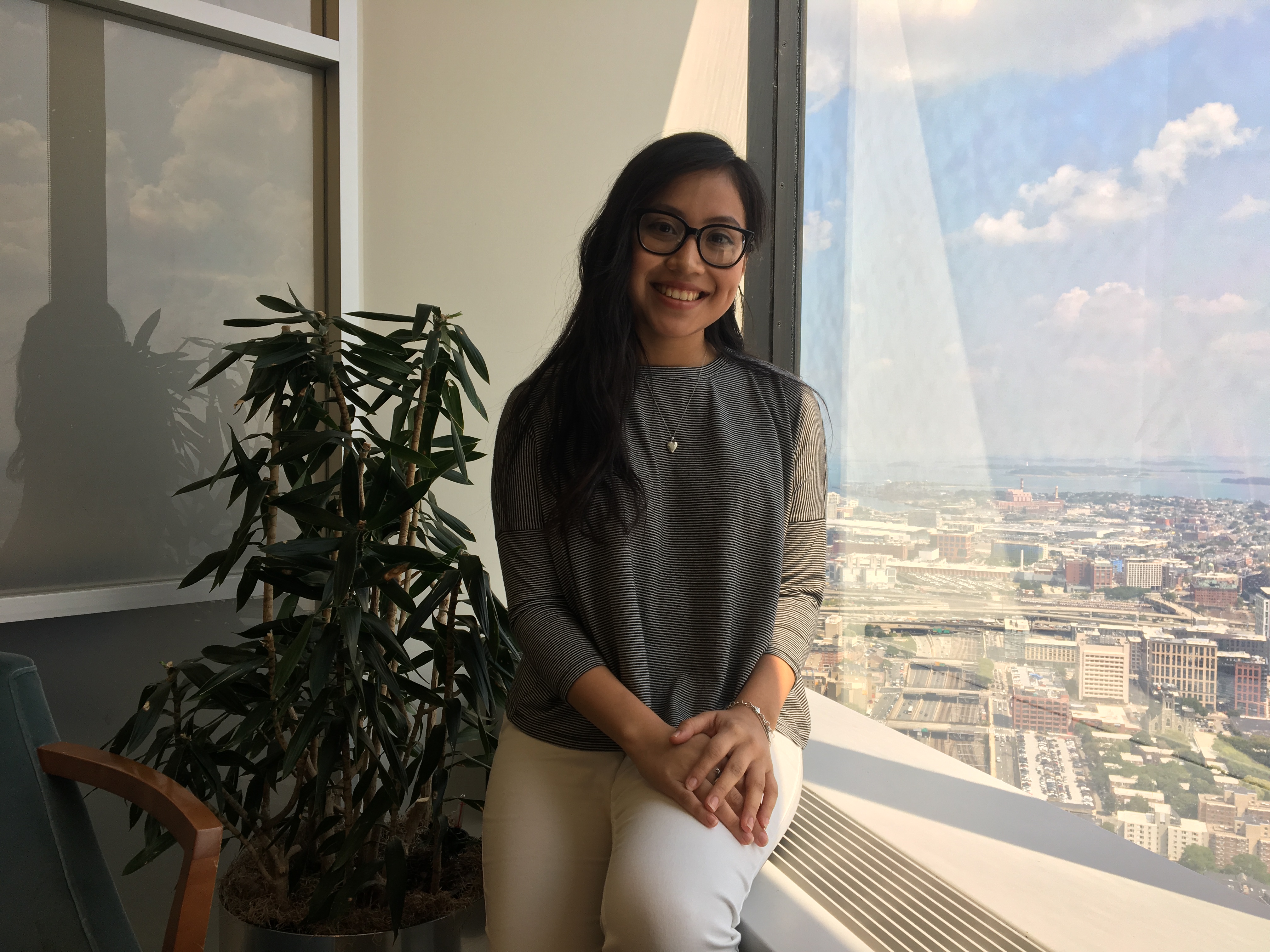 What's happening at your internship?
From Houston to Boston, this summer has proven to be full of difficulties and excitement. BrightSphere Investment Group (BSIG) is a global asset management company with a diverse group of investment management firms that provides investment management services internationally. As an intern at BSIG, I was challenged intellectually and socially. During my internship, I worked with the Finance Team on the Securities and Exchange Commission Quarterly Report by finding support for each number mentioned and calculating and recalculating consolidated statements and financial statements. Other duties included updating bank statements, organizing data for asset value reports and benefit liability reports. Before my internship at BSIG, I had no idea how to do any of these things. My biggest fear was failing at the work I was assigned because I had not taken a finance or accounting class. However, I quickly realized that regardless of my major or background, most of the knowledge in finance and accounting is learned in the job and through experiences.
In addition, I had the opportunity to get resume feedback and do mock interviews with different employees across all departments. By doing this, BrightSphere prepares its interns for any future internships or jobs. Along with this, I had lunches with all the departments, including the CEO and the rest of the executive team, to learn about their jobs and experiences. I feel very fortunate to have been part of this because it really helped me understand how corporations work, what they are looking for when hiring, and how I can improve my skills in order to reach my career goals.
Why did you apply for this internship?
After being involved in Redefine Her Street, VITA, and taking classes like Money and Banking with Professor Margaret Clarke, I knew I wanted to explore the financial sector. Because I was a freshman, it was really difficult for me to find any internships. However, I came across this internship through POSSE and was not hesitant to apply.
Was there anything special about how you found this internship?
One of the greatest lessons I learned this summer is how the culture of a company should affect where I want to work. Instead of using charities as a marketing strategy, BSIG truly cares about others, and they constantly motivate its employees to do community service. This summer, I volunteered with BSIG at the Greater Boston Food Bank, St. Francis House Shooze Cruise, and Cradles to Crayons Backpack-A-Thon. Giving back is something that its really close to me and being part of a space and culture that encourages this was wonderful.
Living in a new city? What has that experience been like for you?
It wasn't hard to fall in love with Boston but living on my own in an unknown city with no one I knew was hard. Having to cook for myself and managing money after paying bills and rent made me appreciate home, family, and friends at a much bigger scale. However, homesickness did not stop me from exploring museums, restaurants, and historical attractions. This new type of independence that I gained this summer helped me mature and allowed me to see the world outside Houston and Bryn Mawr.