Name: Ruby Zeng
Class Year: 2020
Major: Psychology and Music
Internship Placement: Music, Imaging, and Neural Dynamics (MIND) Laboratory
Location: Wesleyan University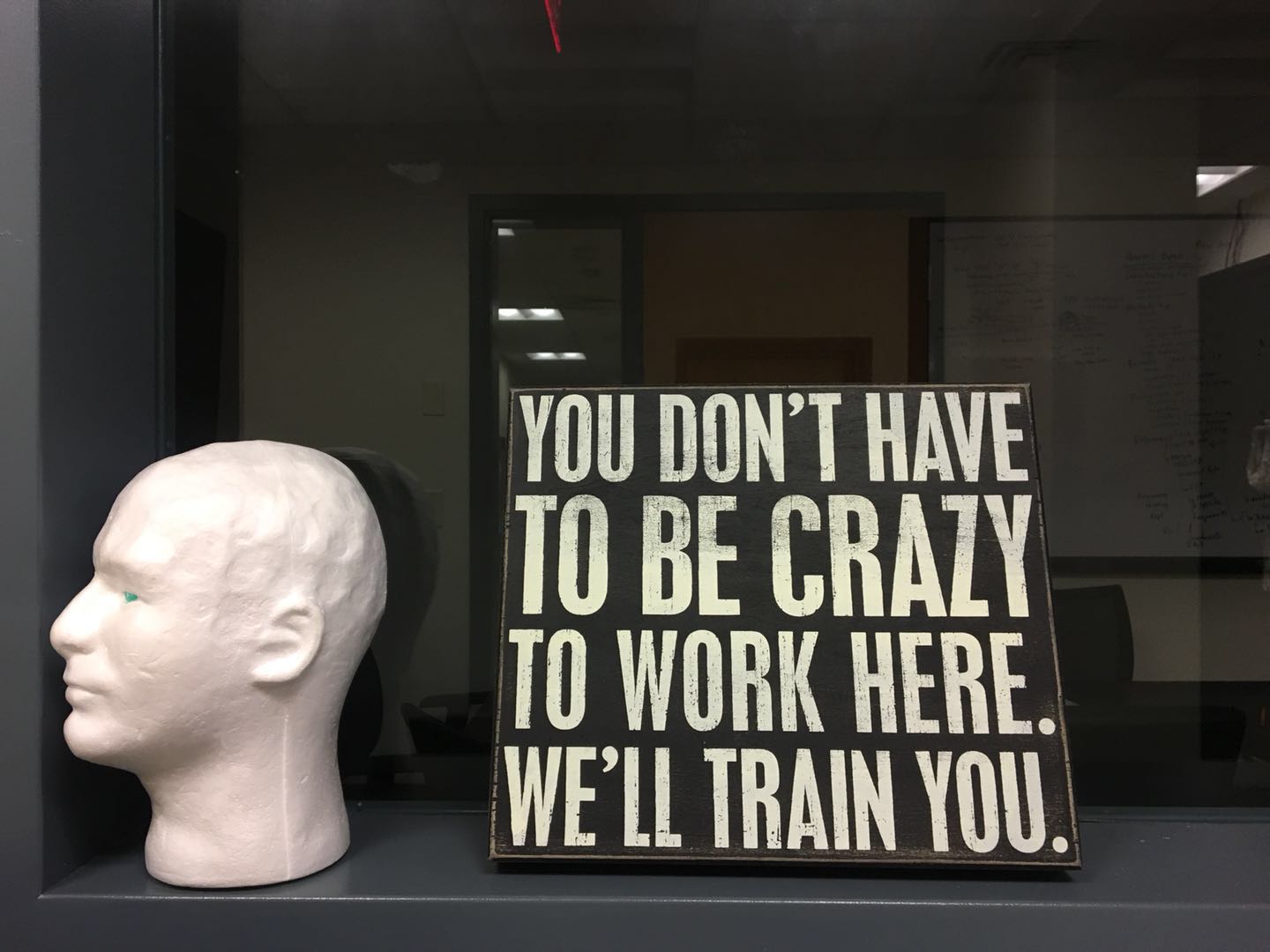 As a psychology and music double major, I am very fortunate to be able to explore my interest in music psychology in the Music, Imaging, and Neural Dynamics (MIND) Laboratory under the supervision of Dr. Psyche Loui, the Assistant Professor in the Department of Psychology and the Neuroscience and Behavior Program at Wesleyan University. Working in the MIND Lab is a milestone for me to combine my interest in music cognition and practical research experience into one. This is my first time doing music psychology-related research after so many years of aspiration, and it is a great opportunity for me not only to apply my prudence, critical thinking, and research skills to help with the lab, but also to gain more insights on music cognition and neuroscience.
In general, the MIND lab seeks to understand the networks of brain structure and function that enable musical processes, such as auditory and multi-sensory perception, learning and memory of sound structure, sound production, and the human aesthetic and emotional response to sensory stimuli. Specifically, I'm responsible for helping with data processing and data analysis for the Jazz in Creativity Project. We try to unfold the neural processes and connectivity of different domains of the brain that enables creativity in humans by looking at the behavior in jazz improvisation. While there are many different components in the project, such as behavioral measures (e.g. pitch discrimination, divergent thinking) and neuroimaging analysis (e.g. EEG, MRI data), my main work is rating audio recordings of each trial of improvisation for creativity based on a given rubric. Apart from that, I am also helping with EEG data collections in another project that looks that the neural and behavioral representation of the Laurel-Yanny illusion. In addition, we have weekly lab meetings where lab members take turns to present a paper related to music cognition and together learn about cognitive neuroscience through discussion.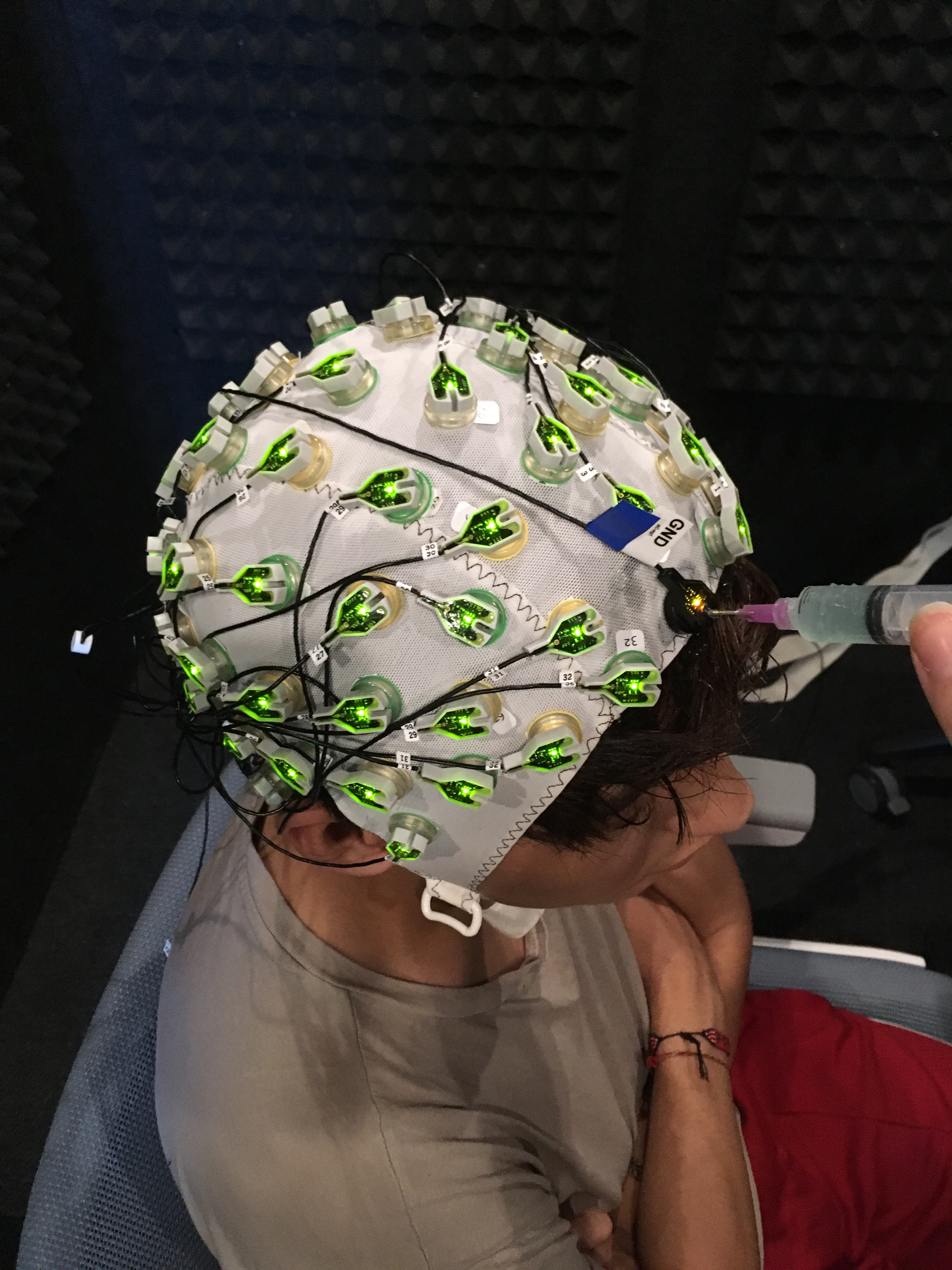 I'm glad that I get to experience the life of being a researcher—a life that has a routine, that has a goal to achieve every week and even every day, that is highly self-motivated, and that requires a long-term perspective to really enjoy the repetitive work and to endure times of frustration. Repeatedly listening to hundreds of audio recordings can be boring, but always keeping a bigger picture in mind, and thinking about how my efforts would contribute to the project and hopefully unfold some mysteries about human's creativity makes me excited about every day's work and want to know more about this subject. It also makes me realize how much I don't know, what I need to know, and what I want to know.
Because most of my classes at Bryn Mawr have been social science and humanity, when it comes to hardcore science like neuroscience, physics, math, as well as computing, I have to do a lot of self-teaching and research to understand related concepts and apply them to my work. I also came to realize how useful programing skills are in terms of analyzing data in any kind of research. More importantly, I know I want to take more neuroscience classes at Bryn Mawr, which is a sub-field of psychology that I never thought I would be interested in. I can't believe I'm already halfway through the internship; I look forward to learning more about this field and myself in the last few weeks!